Residential

Foxglove meadows
Preparation of a landscape masterplan for a new residential development at the former Bettws School site near Newport. As part of the scheme which included over 200 new homes, landscape proposals were prepared. The aim of the design was to integrate the development into the landscape and wider site context, whilst also providing a green pleasant environment for residents all year around.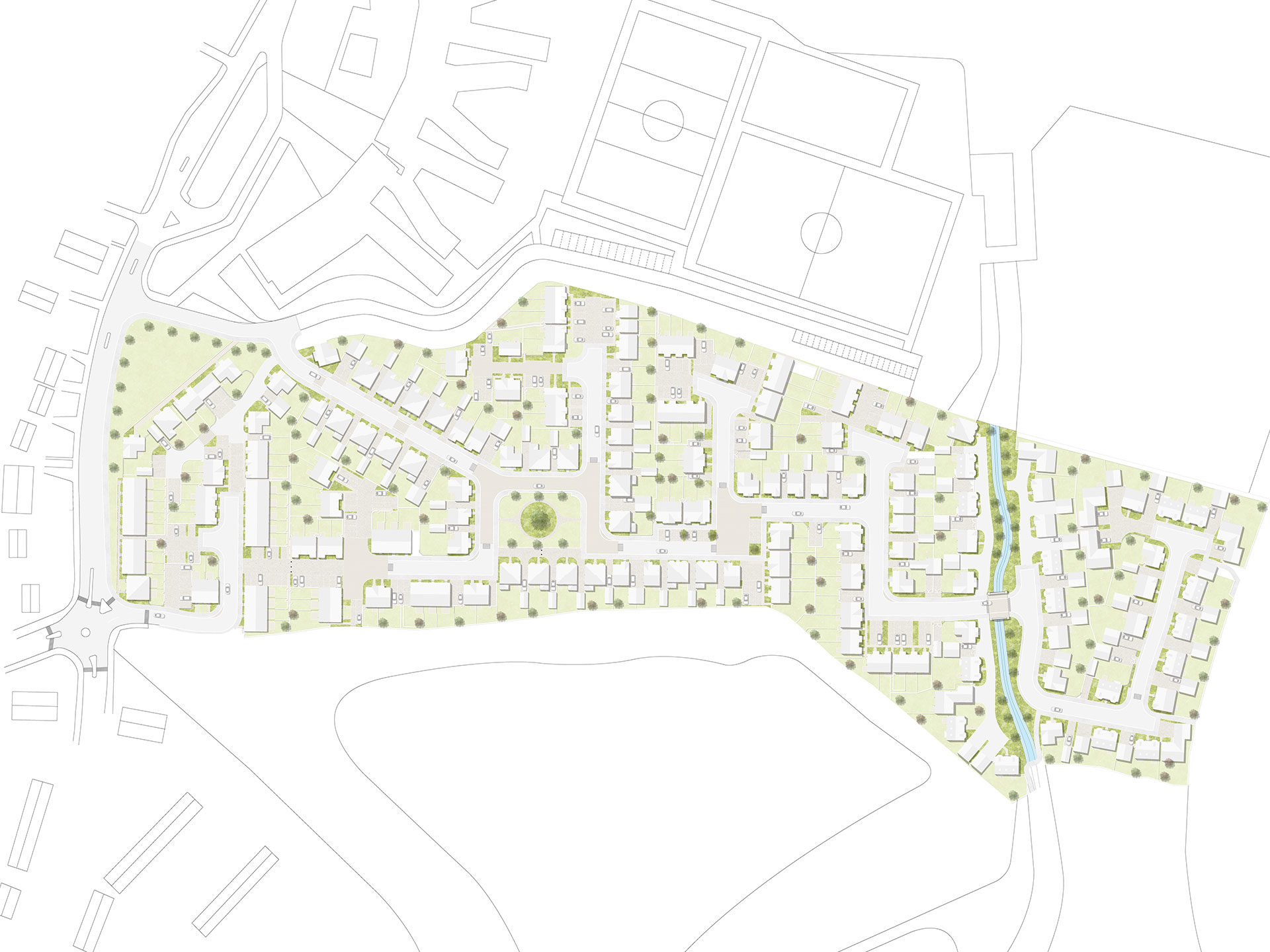 Following review of the site ecological and arboricultural surveys the landscape design included new strategic tree planting in front/ rear gardens and public spaces, structural shrub, hedge, and ornamental planting along with retention of existing boundary vegetation.


Varied plant choices aimed to provide seasonal interest all year whilst utilising a mix of ornamental and native species to maximise the biodiversity of the site.Through consultation with the local authority a detailed planting scheme including species, proposed densities, and locations was prepared to satisfy reserved matters.